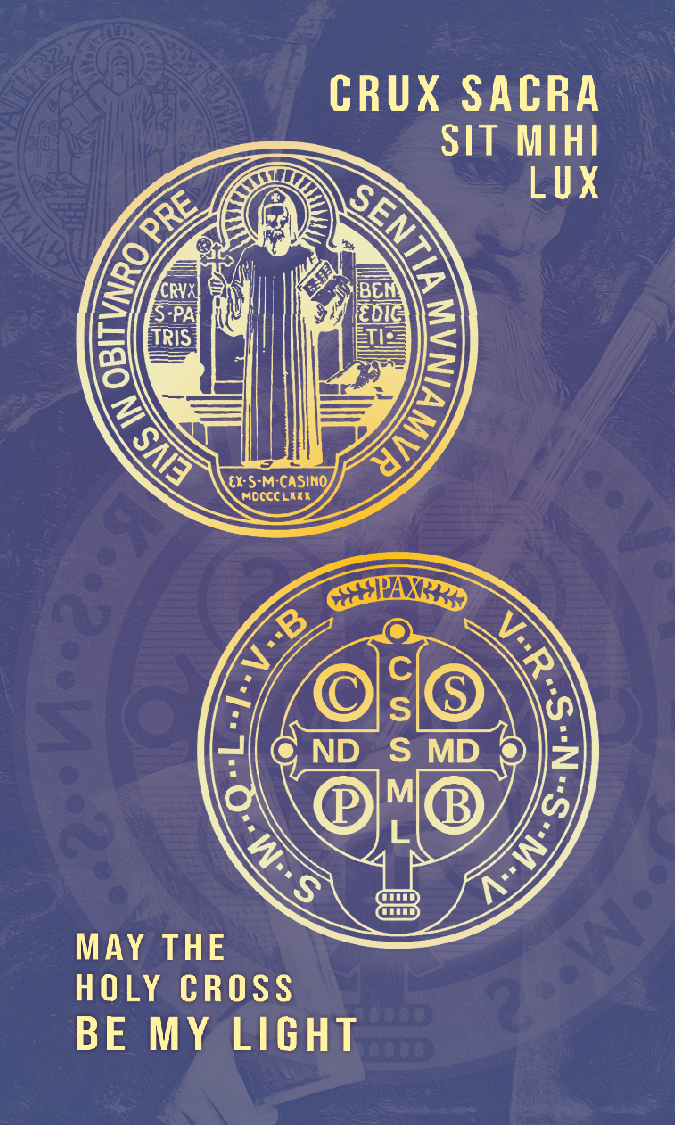 Shop for St. Benedict Crosses and St. Benedict Crucifix jewelry to wear. Each piece of Benedictine cross jewelry features a St. Benedict medal, which features symbols and text related to the life, teachings, and prayers of Benedict of Nursia.
Benedictine medals are cherished by faithful Catholics around the world for their deep spiritual significance and profound protective properties. And, according to exorcists and priests, the embedded ancient symbolism on each medal offers a profound source of protection against evil.
St. Benedict Crosses and Crucifixes come in 14K Gold, Sterling Silver, Stainless Steel, and other materials. They are beautifully crafted symbols of faith that serve as a powerful line of defense against the forces of evil. All orders over $40 get free delivery, and every shipment is insured at no extra cost.
To learn more, read our article Secrets of the St. Benedict Medal