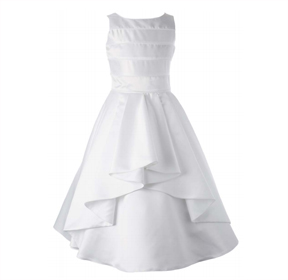 Catholic Shop is pleased to offer the full Lauren Madison line of First Communion dresses, veils, gloves, purses and acessories, direct from New York City.
Renowned for its beauty and exceptional quality, the Lauren Madison line of "modern classics" is a beautiful mix of old and new First Communion styles.
The Lauren Madison line is from the renowned Haddad Brothers, Inc., which was founded in New York City in 1947 and quickly became a leader in children's First Communion and Baptism apparel.
SPECIAL OFFER: All dresses and orders over $40 get Free Standard Shipping and complimentary Shipping Insurance at checkout.