Catholic Shop sells St. Benedict Medals, Benedictine Bracelets, and a wide variety of other St. Benedict jewelry and gifts. All orders over $40 ship free, and every package is insured at no cost to you.
Immerse yourself in the spiritual richness of our St. Benedict jewelry collection. Our online Catholic store has specialized in Benedictine jewelry for over a decade, in part because we believe in the spiritual power that comes from devotion to Saint Benedict.
Each piece in this special collection pays tribute to St. Benedict of Nursia, a renowned saint known for his influential role in the monastic tradition, fostering spiritual growth, and combating evil. One of the most recognized sacramentals of the Church, the St. Benedict Medal, is not merely a piece of jewelry, but a powerful symbol of faith and protection.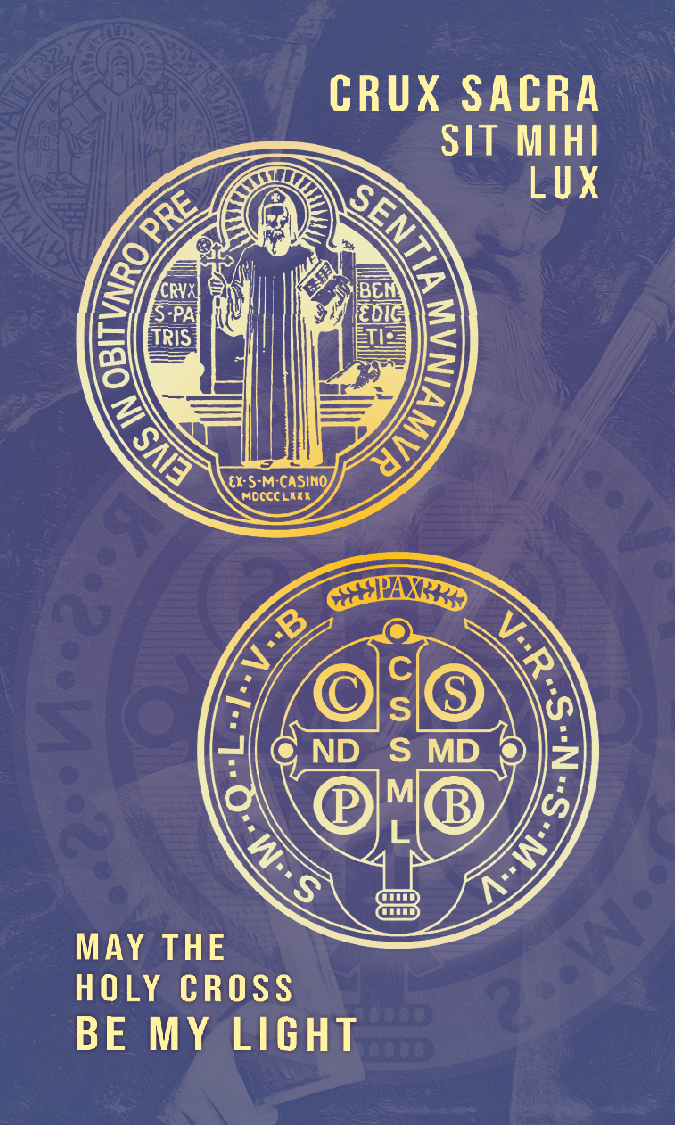 In the heart of this collection are our St. Benedict Medals, engraved with symbols and text related to the life, teachings, and prayers of Benedict of Nursia. Each medal serves as a tangible symbol of St. Benedict's deep faith and a constant reminder of his powerful intercession against evil and temptation.
Moreover, according the Catholic Church's most prolific exorcists, the embedded ancient symbolism on each medal offers a profound source of protection against evil. To learn more, read our article Secrets of the St. Benedict Medal.
Our collection extends to our handmade St. Benedict bracelets, stunning pieces of devotional jewelry that blend spirituality with style. These bracelets serve as a wearable prayer, a daily reminder of your faith, and a token of divine protection, making them a perfect gift for yourself or a loved one.
In addition, our meticulously-crafted St. Benedict crucifix necklaces combine the symbolism of the Crucifix with the powerful intercession of St. Benedict. Wearing a Benedictine crucifix pendant is a statement of faith and a spiritual armament against the forces of evil.
Each piece in our St. Benedict jewelry collection serves as more than an accessory. Add these spiritual treasures to your jewelry collection or gift them to a loved one to inspire and uplift. Explore our St. Benedict jewelry collection today to wear your faith and carry your shield.
More St. Benedict Items
St. Benedict Wall Crosses | St. Benedict Sacramentals | St. Benedict Rosaries