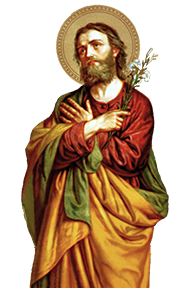 Shop for faith-based Father's Day Gifts for Catholic dads, grandfathers, and even father figures like priests. From religious jewelry for men to some of our more masculine faith-based items, we've selected some of the most popular gifts for the Catholic father in your life.
Father's Day is a widely recognized holiday celebrating fathers and father figures, but you might be surprised to learn that the seeds of this celebration have a Catholic background. The first known Father's Day celebration can be traced back to the Middle Ages in Catholic Europe, on March 19, the feast day of Saint Joseph. Some of our popular gifts for Catholic men and dads include:
†

See more Father's Day Gifts below

†
The significance of Father's Day takes on a deeper dimension for Catholic fathers, offering an opportunity to reflect on the spiritual aspect of fatherhood. For Catholic fathers, one of the essential roles is to be the spiritual leader of his family, just as Saint Joseph was for the Holy Family.
As we celebrate Father's Day, let us honor the fathers in our lives and reflect on the impact they make, not just in the earthly sense but also in guiding their families towards God. To all the Catholic fathers out there: Happy Father's Day!

† From our Blog: Wait, Father's Day is Catholic? | 5 Ways Catholic fathers can emulate St. Joseph
More Gifts for Catholic Fathers