Discounts for Catholic retailers and companies are one reason why religious stores, Catholic shops, and parish gift shops trust Catholic Shop for their religious product needs. In our effort to support Catholics whose businesses help promote the Faith, we make it easy for retailers to save money on Catholic items.
Retailers also love our friendly, tailored customer support—provided by experts, not operators—and our dedication to ensuring that companies get exactly the products and quality they deserve. Religious goods can also be resold by licensed retail companies. Below, see our Retailer Discounts and instructions on how to redeem them.
Eligible for Retailer Discount
Physical Retail Stores
Magazines and Catalogs
Registered Companies
Non-Profit Organizations
Parish Gift Shops
Online Retailers and Websites
*Website Owners: If you have a website and don't want the hassle of keeping inventory, consider our Catholic affiliate program instead. Simply link to our site and earn commissions!
Also: See our other Catholic discount programs:
Parishes | Ministries | Schools | General Public
---

Why do companies choose Catholic Shop?
► Over 25,000 different Catholic products
► Selling Catholic products for 15+ years
► Orders ship each day, tracking provided
► Friendly support via phone, live chat, email
► Shipping options from Economy to Express
► Customization and special requests (contact us)
► Products and staff faithful to Catholic teaching
► Pay with credit card, PayPal, or eCheck (via PayPal)
► 60-day guarantee, free shipping, free insurance
► Shop safely with our SSL secure website
► And, of course, Retailer Discounts!
---

Retailer Discounts
Orders
Minimum Order: $200
Discount: 20% + FREE Shipping
Discount Coupon Code: CSRET333
Valid on: Everything on CatholicShop.com!
NOTE: Our products are already discounted under MSRP in most cases, and some products have extra quantity discounts available, making your 20% discount worth more like 50%.
See terms and instructions below
---
Quantity Discounts
The following items are distributed by CatholicShop. Combine your retailer discount with the quantity discount to get up to 55% off MSRP.
---
Extra Discounts
Use your Retailer Discount to save extra on already-discounted items!
It's even valid with our quantity pricing on Bulk Religious Goods:
♦ Rosaries
♦ See all Bulk Religious Goods
---
Retailer Discount Instructions
1. Add all the items you wish to purchase to your Shopping Cart.
..........
2. Enter your coupon code on your Shopping Cart page or at Checkout:
At bottom of Shopping Cart page: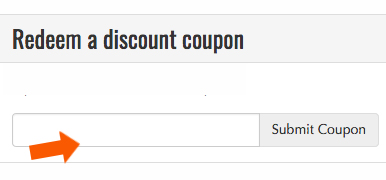 Or, on the Checkout page: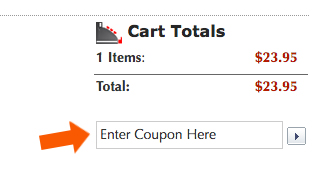 ..........
3. Fill out your order details and payment info on the Checkout page.
..........
4. Type the name and Tax ID of your organization in the Customer Notes section.
At bottom of Checkout page, near the Submit Order button: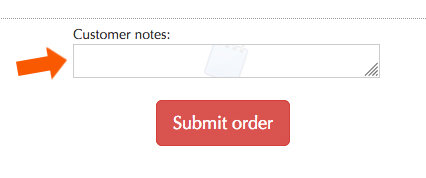 ..........
5. Submit your order and we'll take care of the rest!
---
Discount Terms
We will verify your eligibility for the discount after you place your first order. Catholic Shop reserves the right to hold or cancel an order if the customer cannot be confirmed to be eligible for the discount. In such a case, however, our staff will contact you first to attempt to verify your eligibility. The discount code cannot be combined with other discount codes or applied to certain products where noted in the product details. Catholic Shop reserves the right to cancel an order if it does not match these criteria, or for any other reason as deemed by our management.
If you have any questions about our Retailer Discount program, please contact us.