As a young man, St. Francis of Assisi was known for his wild and carefree lifestyle, but a series of dramatic events would eventually lead him to become one of the most humble and devout saints in history.
St. Francis of Assisi lived a remarkable life, filled with both joy and suffering. His teachings and his miracles have inspired countless people throughout the centuries, and his legacy continues to be felt today.
The Life of St. Francis of Assisi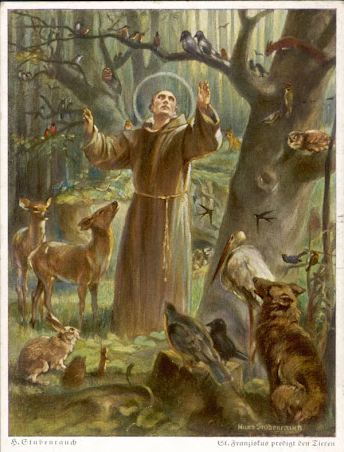 St. Francis was born in Assisi, Italy, in 1181 or 1182, to a wealthy family. His parents named him Giovanni di Pietro di Bernardone, but he was later nicknamed "Francesco" by his father.
His father was a successful cloth merchant, and he expected his son to follow in his footsteps. Francis, however, was more interested in enjoying the pleasures of life than in running the family business.
In 1202, Francis joined the army of Assisi, which was at war with the neighboring city of Perugia. He was captured and imprisoned for a year, during which time he became seriously ill. After his release, he returned home and began to experience a spiritual awakening.
In 1206, Francis was praying in the dilapidated San Damiano chapel when he heard a voice telling him to "repair my church."
At first, Francis took this literally and began to rebuild the church, brick by brick. He then realized that he was being called to a life of poverty, so he sold all of his possessions and began to live as a beggar.
The Teachings of St. Francis of Assisi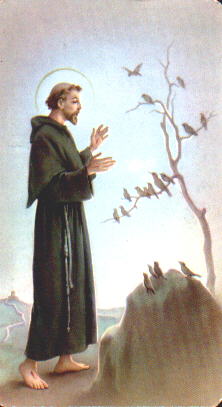 St. Francis' teachings were rooted in his deep love for God and all of God's creation. He believed that all of nature was a reflection of God's goodness and that we should treat all creatures with love and respect. He also believed in the importance of poverty and humility, and he urged his followers to live simply and to serve the poor.
St. Francis was known for his compassion and his ability to connect with people from all walks of life. He preached in the streets, and his sermons were filled with stories and parables that everyone could understand. He also had a great love for animals and is often depicted in artwork surrounded by birds and other creatures.
The Miracles of St. Francis of Assisi
St. Francis was known for his many miracles, which he performed throughout his life. One of the most famous of these miracles occurred in the town of Gubbio, where a fierce wolf was terrorizing the villagers. St. Francis approached the wolf, and the animal became calm and submissive. St. Francis then spoke to the wolf and convinced it to stop attacking the people of Gubbio.
Another famous miracle associated with St. Francis occurred during the Christmas season. St. Francis was celebrating Mass in a small chapel, and he was so overcome with emotion that he began to levitate. The other members of the congregation saw this and were amazed.
The Death of St. Francis of Assisi
St. Francis died on October 3, 1226, at the age of 44. He had been ill for some time, and his health had deteriorated rapidly in the months leading up to his death. Before he died, he asked to be taken to a small hut in the woods, where he could be alone with God. He died peacefully, surrounded by his closest companions.
St. Francis was canonized by Pope Gregory IX in 1228, just two years after his death. His legacy lives on to this day, and he is widely revered as one of the greatest saints in the Catholic Church.
The Intercession of St. Francis
Even a millenia after his life and death, Francis remains a shining example of the power of faith, compassion, and love, which is exemplified in the beloved St. Francis Peace Prayer:
Lord, make me an instrument of your peace:
where there is hatred, let me sow love;
where there is injury, pardon;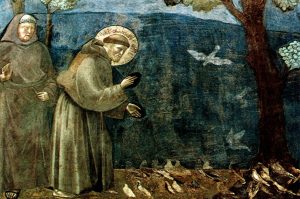 where there is doubt, faith;
where there is despair, hope;
where there is darkness, light;
where there is sadness, joy.
O divine Master, grant that I may not so much seek
to be consoled as to console,
to be understood as to understand,
to be loved as to love.
For it is in giving that we receive,
it is in pardoning that we are pardoned,
and it is in dying that we are born to eternal life.
Amen.
For more Franciscan history and inspiration, also see Hearing Voices, our article about St. Francis' miraculous life.
---
St. Francis Devotional Items
---
---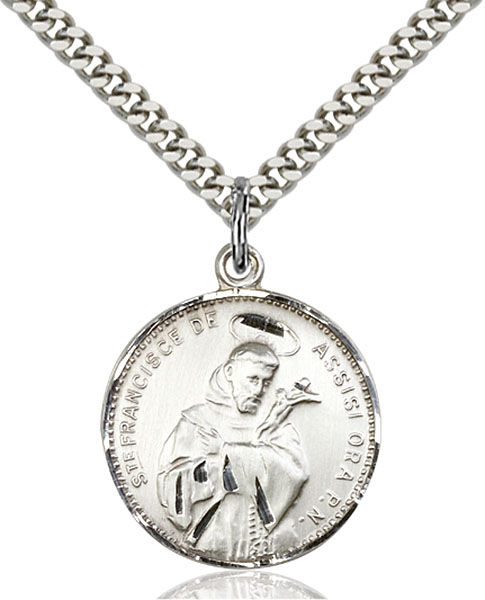 ---
---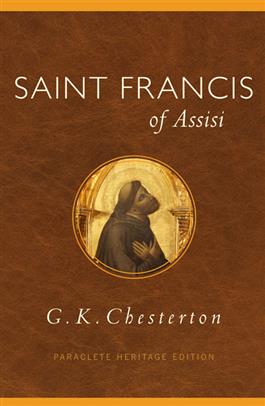 ---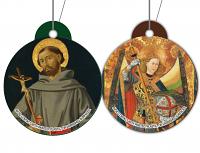 ---
Like and follow CatholicShop: