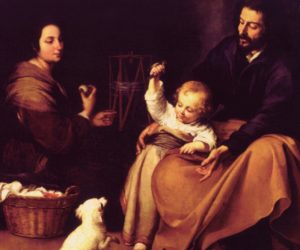 The first known Father's Day celebration can be traced back to the Middle Ages in Catholic Europe, on March 19, which is the feast day of St. Joseph, the earthly father of Jesus.
To honor St. Joseph's role, Catholics initiated a tradition of observing this day as a celebration of fatherhood.
St. Joseph was highly revered for his role as the head of the Holy Family, his righteous character, and his humble acceptance of God's will. He was seen as the model of fatherhood, representing virtues of hard work, patience, and obedience to God.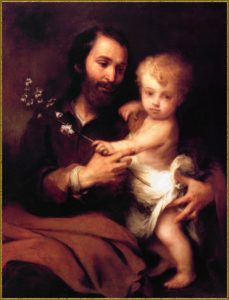 While it was not known as "Father's Day" in the modern sense, St. Joseph's feast day served a similar purpose of honoring fathers and celebrating fatherhood, with traditions varying among different cultures. In some regions, children and families would attend mass and offer prayers to St. Joseph, asking for his intercession. In some places, it was customary to hold a festive meal in honor of St. Joseph, with dishes often featuring bread and other foods associated with him.
Though the nature of these celebrations was religious and centered around the figure of St. Joseph, it was an early form of acknowledging the importance and value of fathers in society and family life. This tradition continues to this day, with many Catholics around the world still celebrating fathers on St. Joseph's feast day, while also observing the secular Father's Day in June.
The Modern Version of Father's Day
The official celebration of Father's Day on the third Sunday in June originated in the United States in the early 20th century, separate from the St. Joseph's feast day observance.
The modern Father's Day does, however, have a Christian origin. The incarnation of Father's Day, as most people know it, was influenced by an American woman named Sonora Smart Dodd.
Often credited as the "Mother of Father's Day,"Sonora Smart Dodd was inspired by her father, a Civil War veteran who single-handedly raised six children after the death of his wife during childbirth. Dodd, a devout Christian, suggested the idea of a day for honoring fathers to her pastor.
The first Father's Day was observed in Spokane, Washington, on June 19, 1910. It was officially established as a national holiday in the United States in 1972.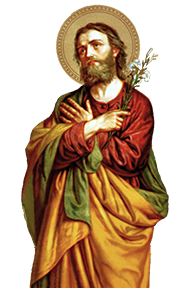 Today, both these occasions serve as a time to honor and appreciate fathers, each in their unique ways.
What Would Joseph Do?
For Catholic fathers, one of the essential roles is to be the spiritual leader of his family, just as Saint Joseph was for the Holy Family.
And, similar to St. Joseph, Catholic fathers are called to protect and provide for their families. This is not limited to the physical and emotional aspects, but extends to spiritual protection as well.
Catholic fathers are mentors and guides to their children. They teach right from wrong, guide their children's moral development, and help them discern God's call in their lives. They demonstrate through their actions what it means to be a man of integrity, faith, and love.
As a father, a man is called to reflect the fatherly love of God. God's love is sacrificial, unconditional, merciful, and forgiving. This is the model of love that Catholic fathers strive to embody. They are called to love their children as God loves His children, unconditionally and without end.
As we celebrate Father's Day, let us honor the fathers in our lives and reflect on the impact they make, not just in the earthly sense but also in guiding their families towards God.
To all the Catholic fathers, on this day, we say: Thank you for your love, your guidance, and your faithful witness to the Gospel. Happy Father's Day!

---

Quotes about St. Joseph to Inspire Catholic Dads
"St. Joseph was an ordinary sort of man on whom God relied to do great things. He did exactly what the Lord wanted him to do, in each and every event that went to make up his life." – St. Josemaría Escrivá
"Joseph, of royal descent, you who were chosen to be the earthly father of Jesus, you marveled at the mystery unfolding in your home. Teach us to see God in all things." – Pope Francis
"Saint Joseph was a just man, a tireless worker, the upright guardian of those entrusted to his care. May he always guard, protect, and enlighten families." – Pope John Paul II
"Go, then to Joseph, and do all that he shall say to you; Go to Joseph, and obey him as Jesus and Mary obeyed him; Go to Joseph, and speak to him as they spoke to him; Go to Joseph, and consult him as they consulted him; Go to Joseph, and honor him as they honored him; Go to Joseph, and be grateful to him as they were grateful to him; Go to Joseph, and love him, as they love him still." – St. Alphonsus Liguori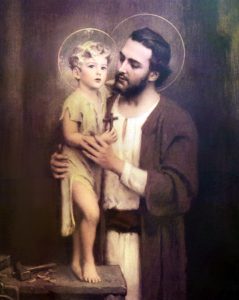 "Ite Ad Joseph (Go to Joseph)" – A saying attributed to St. Teresa of Avila
"In Joseph, the apparent tension between active and contemplative life finds an ideal harmony that is only possible for those who possess the perfection of charity." – Pope Benedict XVI
"How much I wish that Christians could kneel in veneration at a representation of the manger…where the mother holds the Infant, and Joseph stands by, his soul lost in adoration!" – St. Francis of Assisi
"We know, and it certainly is no exaggeration to say, that the glorious St. Joseph has been duly honored with the confidence of Christians." – Pope Leo XIII
"The Lord has arrayed Joseph, like with a sun, in all which the saints possess together in regard to light and splendor." – St. Gregory of Nazianzus
"Devotion to St. Joseph is one of the choicest graces that God can give to a soul, for it is tantamount to revealing the entire treasury of our Lord's graces." – St. Peter Julian Eymard
Like and follow CatholicShop: